What We Can Learn From How Cruise Lines Staged A Comeback
Two years ago, at the peak of the pandemic, it seemed nearly impossible that cruise lines would escape the cloud created by COVID, darkening their reputation in health and safety. Today, however, pent-up demand and skyrocketing hotel rates have primed the market for cruise lines to gain market share exponentially. Through better bundled values, high-end service, and adaptive health and safety protocols, the trajectory of cruise lines is incredibly well on the rise.

Within the last 30 days, Strategic Vision and The Affluent Consumer Research Company surveyed over 900 U.S. adults aged 25+, with a household income of $250,000+. From this research, the overall intention to cruise is up 12% from 2021, with a respectable 33% increase among those who say they are 'very probably' to 'almost certain' to cruise in 2023 and 2024.

The resurgence of cruising is due in no small part to how cruise lines utilized their time during the 'pause.' Without the ability to sail, many redirected focus towards innovation and enhancement of existing services. For example, luxury cruise line Seabourn's land-based team alone created 300 new recipes, revamped entertainment, prioritized service training and continued development of its new Expedition ship, Seabourn Venture.

Repurposing the workforce not only encouraged company loyalty by keeping staff employed during tough times, but also saved companies from rebuilding their teams from square one. Through continual conversations on video calls, Seabourn kept their teams engaged and connected to one another. "The core of our success is experienced people. Our goal throughout the pandemic was to make sure that our team members had a job to come back to," explains Seabourn's Senior Vice President of Hotel Operations & Onboard Revenue, Gerald Mosslinger.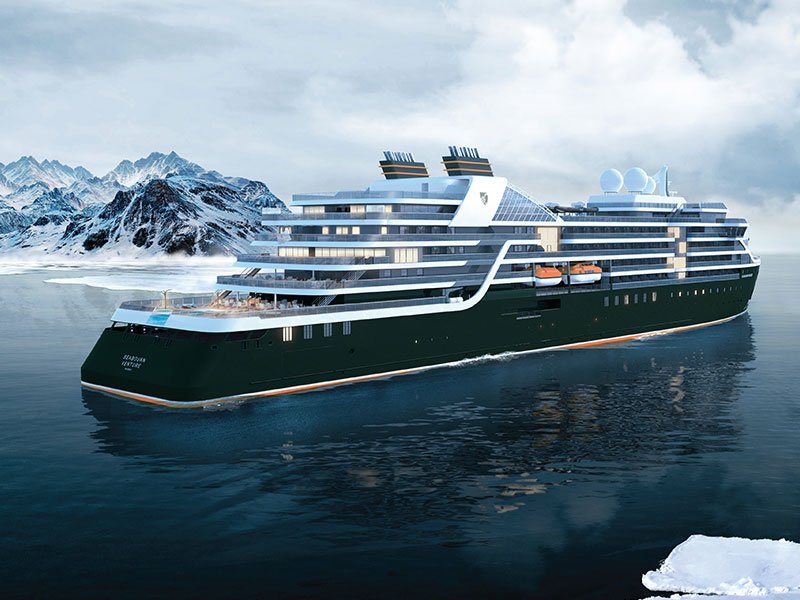 In addition to securing highly trained staff, cruise lines are rapidly releasing new products and experiences, consistently adding more value for consumers. Craig Pavlus, Founder and CEO of Pavlus Travel, explains that the abundance of new launches and options, "Show the market is healthy and people are looking for choice." Choice is now an obligatory aspect of luxury travel, as post-COVID society looks for flexibility and comfort in travel.

Kelli Carpenter, Co-Founder of R Family Vacations, adds, "Cruise offers a bundled deal versus buying à la carte." Clients want options, and they want to know those options provide the highest value. With rising hotel prices and the unreliability of air travel, the all-inclusive nature of cruising offers the value and peace-of-mind sought by luxury clients.

Cruising affords the luxury of calling an advisor and having all aspects taken care of—including extending your voyage, repeatedly. Barbara Muckermann, Chief Commercial Officer of Silversea, tells us, "There's a trend towards longer trips, with guests extending their stay as long as 2 months. We're selling more back to backs, with guests extending even while already at sea."

Cruise is not only surpassing hotels in value and innovation, but in health and safety. In a positive twist, the situation cruise lines were dealt with COVID has led to rapid implementation of health and safety advancements. "The detail that has gone into health protocols speaks to how disciplined the cruise industry is, in being able to scale and industrialize operations," reports Navin Sawhney, Ponant's CEO of the Americas.

Through these safeguards, cruising is now better equipped than hotels to respond to future health and safety challenges. Muckermann adds, "Cruise has the security of knowing everyone is vaccinated, whereas in a hotel, you don't know the risk." Companies that keep COVID health and safety protocols in place will win the business of travelers who are still COVID-conscious.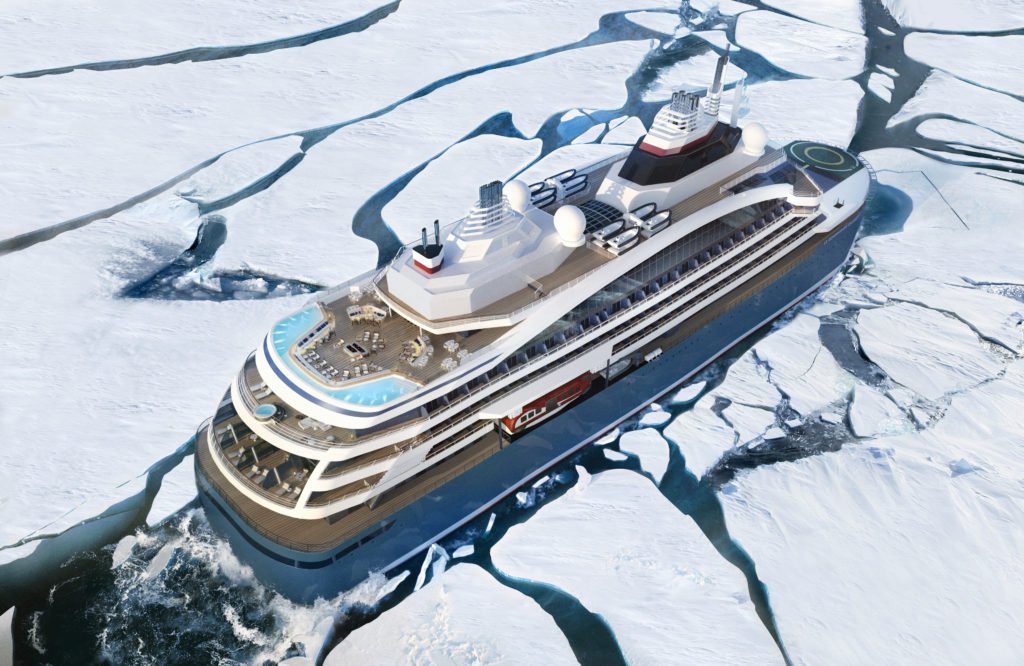 While an advantageous time for innovative development, the cruise industry shutdown shed harsher light on an existing problem—environmental impact. With lessened pollution from ships, we gained a stronger picture of how overtourism affects our ecosystem. Cities and the cruise industry will need to combine efforts to yield a lower environmental impact, without causing economic repercussions to local businesses that have come to rely entirely on tourists.

From a sales standpoint, overtourism can be alleviated by encouraging clients to visit more than just the top cities. Kelli Carpenter suggests that advisors must, "lure clients away from Rome, Florence and Venice. There are so many other cities that do not suffer from overtourism– spread the love."

Cruise lines can assist by designing itineraries that feature destinations with less tour group footfall. Reimagined itineraries of 'yet to be discovered' cities can be marketed towards younger travelers who are looking for unique, off the beaten path excursions. Younger travelers especially are looking for more time ashore to experience nightlife and culinary scenes. Luxury cruise lines have an opportunity here to create new products that will simultaneously lessen their impact on overtourism and attract a new demographic of cruisers.

Cruise lines have been designing more sustainable ships and eco-aware initiatives. Silversea's "Project Evolution" includes the launch of several ships, beginning with the Silver Nova, that will utilize hydrogen fuel cell technology to provide 100% of power while in port. Ponant's new Le Commandant Charcot ship sails on LNG and battery power. After first eliminating single-use plastic in 2018, Lindblad Expeditions has gone fully carbon-neutral. The Ritz-Carlton Yacht Collection ships will use MGO only. These are merely a few of the many environmentally conscious strategies cruise lines are enacting across the board.

Consumers are responding in kind by choosing companies that are instituting ethical, sustainable practices over their competitors. Our research found that when it comes to selecting a cruise line, sustainability is the most important factor for clients, followed by recognition/service, and whether the brand's values fit their own.

Eco-conscious consumers have also sparked the remarkable rise in demand for expedition journeys. These travelers want to tick adventurous destinations off their list, alongside the knowledge they're leaving behind a low environmental impact. Expedition cruisers also skew younger, giving cruise lines the opportunity to introduce their brand to a new generation.

The popularity of expedition travel reflects the change in how we travel in general. Travelers are seeking more meaningful experiences through trips that provide deeper connection to nature and better understanding of local culture. Cruising offers a way to reach those far off destinations travelers are yearning for, from the comfort and safety of a cruise ship. "The popularity of expedition and unique travel is creating a new demand pool that is only manageable by cruising," explains Muckermann. "Wild Expedition has the highest retention rate of all Silversea products."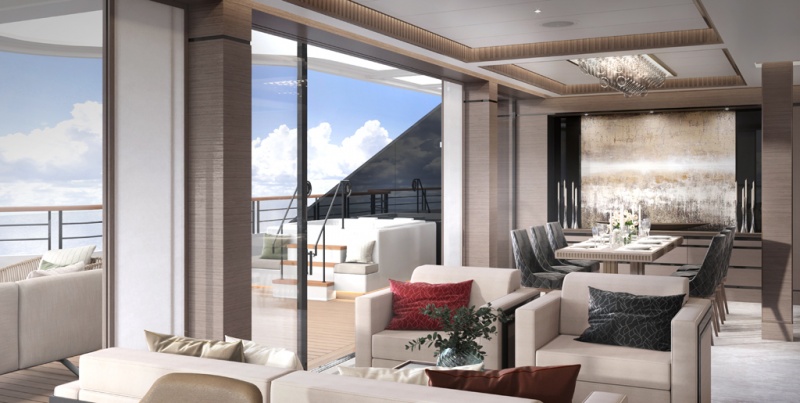 While the cruise industry is evolving to meet the demands of consumers, there remain areas in which cruise lines must modernize to attract newer guests. Required formal nights may be a thing of the past, as they can be inherently exclusionary of many guests. Carpenter, as a leader in LGBTQ+ travel, tells us, "Traditional dress codes are not as inclusive and need to become gender fluid." Hotels have addressed this by relaxing dress codes, and cruise lines will need to confront the changing formality of travel as well. The need to give travelers options arises again here. From our discussions with cruise industry insiders, it is clear 'casual luxury' will be the tone of the future–less formality, more flexibility.

The future of cruising may also include hotel brands making their way onto the water. Ritz Carlton Yacht Collection launches their first 149 suite ship, the Evrima, this August. Last week, the keel was laid for their second, larger ship, the Ilma, to be launched in 2024, with a third cruiser on the way. Notably, more than half of their customers will be loyal Ritz Carlton guests who are new to cruising. In the future, we may see more top names in hospitality overlaying their brand identity onto cruise ships, in the way Disney pioneered by expanding from parks to cruise ships.

"I would say we took the time in the beginning to create the partnership correctly with Marriott. It's a very collaborative and truly co-managed venture," explains Douglas Prothero, CEO of Ritz Carlton Yacht Collection, from his temporary home onboard the soon-to-launch vessel. "This brand resonates with the luxury traveler. These initial voyages are sold out at premium prices and we're already seeing a healthy charter market."

During the height of the pandemic, cruising faced a public perception problem the rest of the travel industry evaded. Cruise lines directly confronted the narrative by overhauling their health and safety protocols, insulating themselves for an ever-changing travel climate. Cruise ships turned the tide from being seen as one of the least safe travel options to now leading the pack in health and safety progress. Sawhney says, "The biggest lesson for the rest of the hospitality sector to learn is to figure out how best to make people feel safe and give assurance expected service level is delivered."

The darkest days of sailings have had an unpredicted silver lining. The pent-up demand for travel, alongside cruising's high value and top quality service, has culminated in a strong resurgence that we predict won't be on the downturn anytime soon. Future avenues of opportunity in sailing are wide open.